"Scanning the Heavens"
I have a few good sized pieces of old spalted curly Mango that I got from friend Ron Gerton. This came back on a pallet from Hawaii many many years ago and had been sitting around enjoying and feeling the effects of the 4 seasons of Central Washington...drying and decaying.... I have been turning spheres both hollow and solid and setting them on turned "space chair" stands mostly small in the 3" x 6" range. I wanted to try something bigger. The sphere is 6-1/2" in diameter and hollowed to a 3/8" wall thickness. I'm not obsessed with thin walls- just don't want it to feel "heavy". The stand is also turned from the same wood with the ID matched to the OD of the sphere for a nice fit. Overall this is 13-1/2" tall. I like carving the seat portion of the stand to add some interest and in this case I used the out line of the big Island of Hawaii outlined in black matching the ebony top for the vessel. I think the wood actually came from Oahu but we ain't gonna be splitting hairs...... My tendency is to measure and center everything but I like this offset. The first thing it reminded me of was a radio telescope installation hence the name :) Finished with lacquer. Thank you for looking!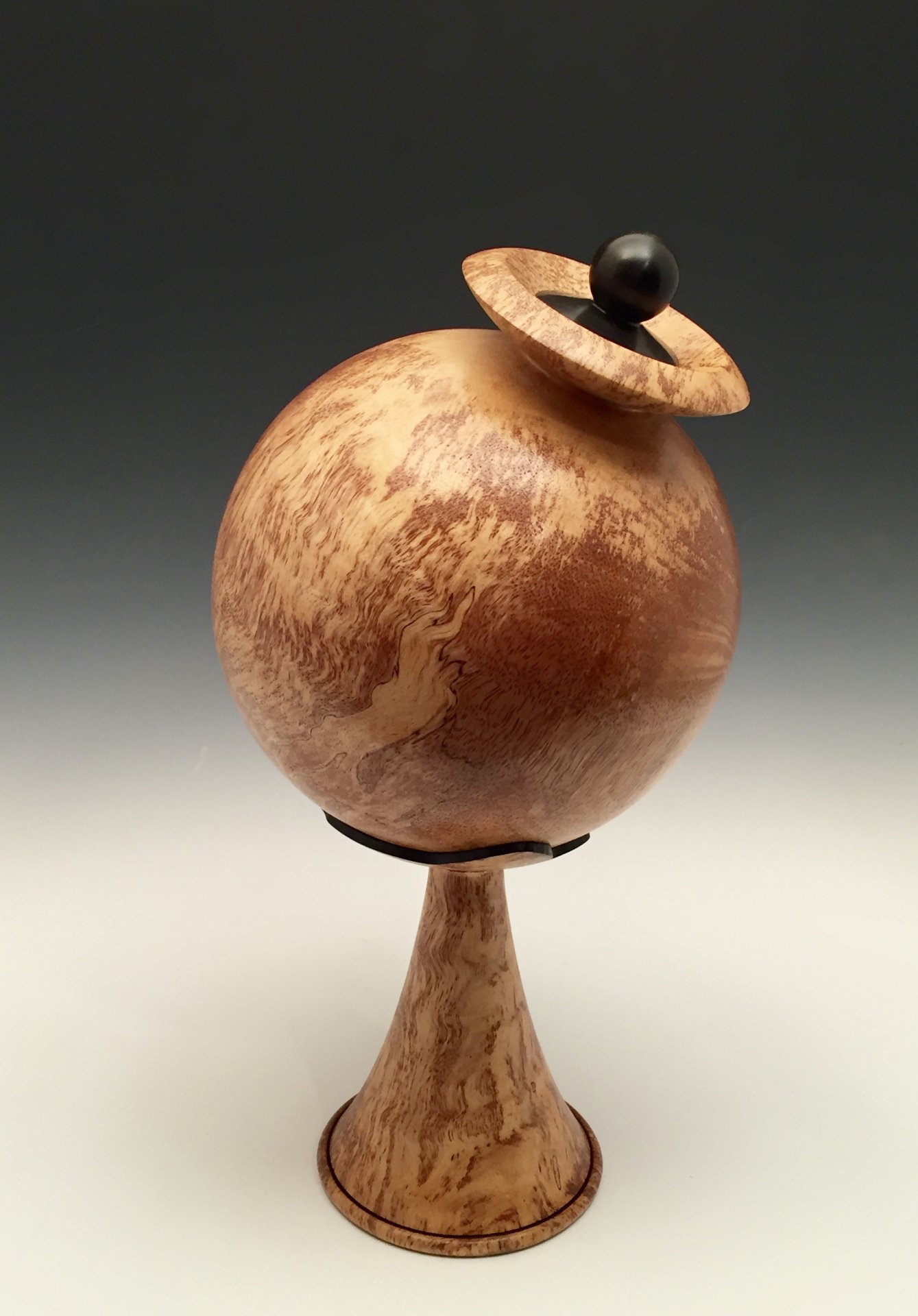 Category:

Uploaded By:

Date:

Aug 7, 2017

View Count:

315

Comment Count:

0

EXIF Data

File Size:

1.2 MB

Mime Type:

image/jpeg

Width:

2260px

Height:

3239px

Aperture:

f/2.2

Make:

Apple

Model:

iPhone 6

Date / Time:

2017:08:06 15:16:01

Exposure Time:

1/30 sec

ISO Speed Rating:

ISO 32

Focal Length:

4.15 mm

Note: EXIF data is stored on valid file types when a photo is uploaded. The photo may have been manipulated since upload (rotated, flipped, cropped etc).