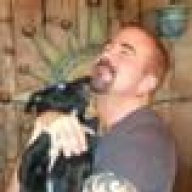 Joined

Mar 19, 2007
Messages

340
Likes

0
Location
Forum members, I have enjoyed my time here as forum administrator.
Due to school obligations (I have received a full ride scholarship from my place of employment to return to university and get an advanced degree), I will be reducing my commitments to ensure adequate bandwidth for school. One of which is being the AAW Forum Administrator.
Please welcome back Steve Worcester as the 'new' Forum Admin (it's like the hotel California, you can check out , but never leave) - totally stolen, but I'm gonna run with it.
John "retired for now Forum Admin"