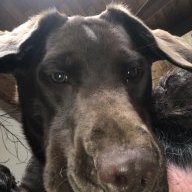 Joined

Jul 10, 2017
Messages

682
Likes

508
Location
Is there anywhere that is appropriate to talk about the new candidates that have been selected for us to vote on.

I would like to ask questions about the vetting process, qualifications etc etc. I realize they say no politics, but where else can we talk about this and all the other members see the discussion. Can we set up an area where this can happen. I was told if we wanted change or answers to get involved. Will I'm trying to get involved. Now I need to know how we as members can engage in a meaningful conversation about the new potential board members.

if we can not do it here, where can we do it so all the members that want to participate in discussion can?