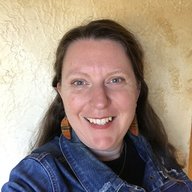 Joined

Feb 1, 2021
Messages

2
Likes

1
Location
Hi all! Want to use your Zoom webinar skills behind the scenes to bring incredible demos to woodturners around the world? We are recruiting a small team of volunteer Zoom Backup Co-Hosts to implement AAW Presents virtual programming. Overview, responsibilities and qualifications are below. If you are interested, please reach out to Alexa, AAW Marketing and Member Services Coordinator, at
Alexa@woodturner.org
.
Overview
Play a role in
AAW Presents
virtual events as a volunteer
Backup Co-Host
. Work with AAW Staff to produce seamless virtual events via Zoom Webinar by serving as a backup co-host to keep the Zoom Webinar live in case of lost connections, power, or computer malfunctions.
AAW Presents
webinars are typically once a month on Saturdays @ 3pm ET for 2 hours and planned well in advance for convenient scheduling. Volunteers get backstage access to the live event and access to the 30-day replay.
Responsibilities
Participate in dress rehearsal with demonstrator (approx. 1 hour) typically held the week prior to event.
Join event an hour before broadcast for final checks and program run through to be sure all controls/cameras/audio are working properly.
Co-host 2-hour IRD or presentation with AAW staff or assigned event host. The two-hour event includes demonstration/presentation and question/answer periods.
Record the event on your computer as back up. Post event - provide copy to AAW staff and then delete from your computer.
During event, actively follow along with shared media, including PowerPoint slides or video so that if needed, you can quickly share your screen with minimal disruption in the program.
Be prepared to quickly share 'Technical Difficulties' slides if needed.
Communicate via Text/SMS with AAW staff during event.
Qualifications
Zoom hosting experience—bonus if it is experience with hosting or co-hosting Zoom Webinars specifically
A strong, stable, and reliable internet connection is required
Ability to quickly shift between technologies – i.e., Quickly sharing PowerPoint slides in Zoom
Reasonably current computer and latest versions of Zoom.
Preferable to have a dual monitor setup for quick navigation between programs
Thanks all!
Jen Newberg
AAW Assistant Executive Director
jennifer@woodturner.org