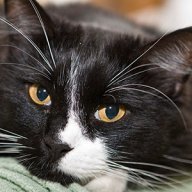 Administrator
Staff member
Beta Tester
TOTW Team
Joined

Jan 27, 2005
Messages

12,555
Likes

4,536
Location
Website
There a several ways to place images in a post. This tutorial shows how to place pictures that are on your Windows computer into a post. I don't ave a Mac so I would appreciate any guidance here. In the example below I have entered some text and then want to insert the image below the text. Click on "UPLOAD A FILE" to open Windows Explorer.

With Windows Explorer open, go to the directory that contains the picture that you want to upload. As shown below, click on the desired picture (it will either be an icon or a list of file names depending on how you have it set up) and then click on OPEN.

You will then see an icon of the picture beneath the text box as shown below.

This next step is important ... click on the desired insertion point for the picture. If you don't choose an insertion point then the picture will be placed before the text. You can choose to insert a thumbnail placeholder for the picture or the full size image. In this example I clicked on FULL IMAGE.

I decided to add more text after the picture and I could have repeated the process to add additional pictures. When finally done, I click on POST REPLY.

I hope that this tutorial is helpful. I would appreciate any feedback on ways to improve it.