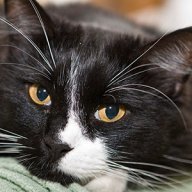 Administrator
Staff member
Beta Tester
TOTW Team
Joined

Jan 27, 2005
Messages

12,314
Likes

4,224
Location
Website
This is an update to sorting threads that supersedes the previous procedure for sorting threads in XenForo 1. While this was written specifically for the Introductions forum, it is applicable for the other forums as well. The default listing of threads on the forum index pages is by date of the last reply in a thread, newest first. However, the arrangement can be changed as an aid to locating a particular thread. This would be especially useful in the Introductions forum to see an alphabetical listing of names. When not doing a search, I would recommend going back to the default so that new threads are not missed.
The viewing order can be arranged by clicking on "Filters" as shown in the following figure. This will open a pop-up window. We want to sort by usernames which would be the thread titles in the Introductions forum. In the box under "Sort by" click on "Title".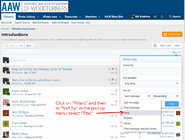 Then click on "Ascending" as shown in the figure below to arrange the list in normal alphabetical order.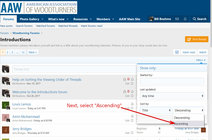 And, finally to make the change take effect click on the button labeled "Filter" as shown in the figure below.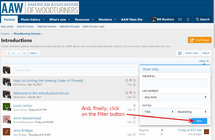 The introductions are now listed alphabetically by username as shown in the figure below.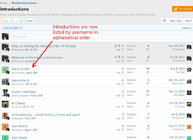 To return to the default listing of threads repeat the above procedure and change the sorting to "Last message" in "Descending" order and click "Filter" to make the change take effect.