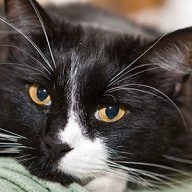 Administrator
Staff member
Beta Tester
Joined

Jan 27, 2005
Messages

11,710
Likes

3,547
Location
Website
The egg turning contest for July has ended and now it is time for forum members to select their favorite. You get only one vote and once you have voted you won't be able to go back and change your vote. After you have voted you will be able to track the vote totals. The voting is secret (just like a real election) so nobody other than you can see who you voted for (not even the moderators/administrators). The voting will end at midnight CDST on July 31, 2021 ... although a quirk in the poll software states the oddball ending time of 2:17 AM on August 1. In the future, we will use UTC (Coordinated Universal Time, in the distant past it was known as GMT, -- Greenwich Mean Time) since we have forum members all around the world. In case of a tie vote, the forum moderators will gather in a virtual smoke-filled room to sort out the pecking order.
Everybody knows what an egg looks like ... they come in a wide variety of shapes, sizes, and colors so there is no precise formula for the shape of an egg. Nevertheless turning an egg requires careful attention to form. We all know when a turned egg looks "right" and if you're feeling really brave include a real egg in the photo of your turned egg (you get extra points if I can't tell which one is the real egg

). Let your creative juices flow and don't be afraid to think outside the shell. Post your egg pictures in this thread. The period for submitting your egg photos runs from Thursday, July 1 through Friday, July 23 (US CDST dates). After that, all forum members will vote on their favorite. You only get one vote and if you submitted an entry you are allowed to vote for your own egg.
Last edited: