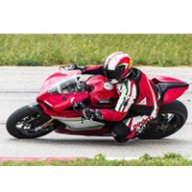 Joined

Mar 1, 2020
Messages

89
Likes

84
Location
So to practice my spindle skills, I'm making these simple things called Nostipenne's for the wife. They are used for hand winding wool into balls.
In the picture, the Zebrawood one gives you an idea of what I'm trying to achieve. It is about 12" long.
Now I'm trying to get a bit fancy and put a Celtic Knot in the center. I've done some Maple with a Walnut knot and the reverse, Walnut with a Maple knot.
I started out squaring 15" pieces of wood to about 1.25" square. I then made one pass through my table saw at 60 degrees for the knot insert. I didn't cut the full height of the thickness, so cut to about 1 1/8". I then planed and drum sanded the insert pieces for a very snug fit into the saw slot. Glued this in with TiteBond III. After the glue was dry, I trimmed off the excess of the insert. I then repeated, glue insert and trim on the other three faces.
These were then left overnight.
So far of the 5 that I have made, two have failed, while turning at the glue joint, one while in the sanding phase and the other, in the picture, while turning.
These are about 3/4" in diameter at the point of (glue) failure.
I'm thinking of switching out the glue process for epoxy (T88) as I really can't clamp the piece as I put each insert in, so if there is a slight void, the epoxy will fill this better.