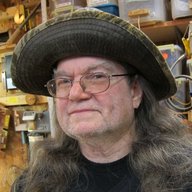 Joined

Dec 22, 2006
Messages

6,502
Likes

5,955
When I work on the details of the rim top, and interiors of bowls on my fixed headstock Woodfast lathe, it makes it much easier on your back to solidly brace your hip.
I've been using hip rests for about ten years now, and after redesigning previous versions, I finally came up with two versions that are "easy on, and easy off". There are two different distances, depending on application. The one where the padding is held in place by nylon rope, is for bowl interiors. The other one that extends out a bit further is for rim details. The padded material is kids "swimming pool noodles" with pvc pipe in the center......nice cushioning for comfort. They simply insert with a wood block that fits between the bedways.
These two rests replaced the old ones, and were made up within the past six months...
Hopefully, there are a few here with fixed headstocks, that can benefit from this information.
-----odie-----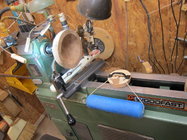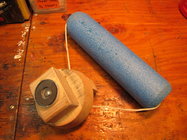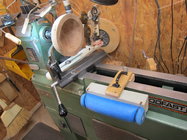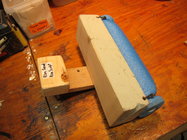 Last edited: