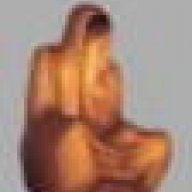 Joined

Apr 25, 2004
Messages

2,542
Likes

4
Location
When I was ringing bells for voter turnout, I was neutral. Very few of my contacts led to any kind of political discussion, and those were overwhelmingly about a reason to vote when "I hate all them bas'tid politicians," was the response. Some were actually surprised when I didn't try to argue them to a particular view.

In the present situation, I would encourage people to read their Journal, as well as the sub-forum, and ask questions to help them understand. The sub-forum is a very new idea for the AAW and the voting process. It opens the door to a reasonably open debate on the actual issues under review (although there are some who would disagree with that statement), and can be very informative for voting members even if they don't post questions.

I think that such contacts should be as carefully neutral as possible because members' memories of election "robo-calls" over the past several years may be more likely to prompt a fast "don't call me, lose this number" response if they start getting calls and spam e-mail blasts that are trying to sell one point of view or the other. Conduct like that could easily swing a potential voter in the opposite direction.