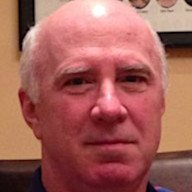 Joined

May 25, 2019
Messages

656
Likes

893
Location
Website
I typically don't draw up plans or sketches for pieces I turn. I like the "make it up as you go" style for natural edge bowls, which I turn a lot. There's the basic shape, size, thickness, curve, height and dia that I adjust as I discover what's inside. Fairly easy to do on the fly. I don't turn many traditional style bowls.

When I turn vases and hollow forms I need a different plan. I have a basic idea in mind and then adapt as I go. The result is that too many of them look the same or I end up with the proportions not quite right. They're selling much better for me and the design options are much more varied and interesting to work with so I need to change my approach. I've looked online and in my own house for various shapes that look interesting but a picture is hard for me to follow and keeping one of my wife's vases in the shop while I take measurements as I turn something is risky. I decided to cut out some basic designs on paper with key measurements that I could scale up or down a bit and still retain the basic proportions. It's a start, thin paper that I can move to thicker stock later as I adjust the shape. The flap on the back of each is a reverse outline template I can hold up to the shape and eyeball how well it matches. I've used a couple of them so far and it's helped me avoid the inevitable typical or not quite right shape I end up with too often.

Interested in other template ideas or if anyone has any online that can be printed out.