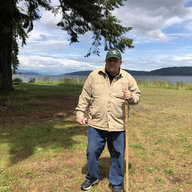 Joined

Jan 23, 2020
Messages

349
Likes

314
Location
I moved to A very hot and low humidity area (Lower shingletown in Ca). The house has a oversized two car garage that has zero insulation. It is connected to the house by a breezeway. I plan on using a through the wall air conditioner in the hotter months. My question is; is it a waste of money and time to insulate this garage?
By 10am, it's too hot to even think of staying in there. The average temperature in June, July, and August is around 96-104 degrees.
I also still need to feed in a sub-panel for power. There is only a few 110v outlets in the space.
I figured there were many here that live in such a place, and would know a lot more than I do.