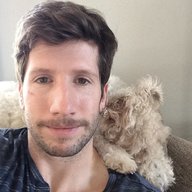 Joined

Aug 22, 2022
Messages

445
Likes

884
Location
Hi all,
I recently saw a post on Instagram by Rabea Gebler. She turned a small chestnut bowl that had a liquid glass finish. Hydrophobic, matte, and minimal change to natural wood color. This intrigued me (I've never heard of liquid glass, outside of bartop epoxy style), so I did a mini deep-dive. Apparently, it is Silicon (Si) suspended in alcohol. When cured, the Silicon reacts with the wood fibers (and likely the moisture in the wood) to create a ceramic-like glaze that is food-safe and water-repellant (hydrophobic). It withstands washing with soap (to a degree), and increases the durability of the piece.
Here is a relevant article written by Jarrod Dahl
(it's tied to a specific product, so grain of salt...). The finish is quite popular in Japan, and is not super commonly found in the U.S. That said, there are a couple of suppliers I found. Pricewise, it is similar to Rubio Monocoat.
Anyway, it seems like a pretty great product, and worth the cost of entry.
Does anyone here have experience using this?