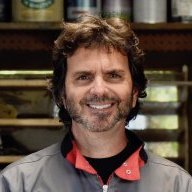 Administrator
Staff member
Beta Tester
TOTW Team
Joined

Dec 14, 2015
Messages

3,230
Likes

3,791
Location
Website
First of all, we apologize for the delay in posting the challenge. This month's challenge is to turn a bowl with an ogee curve. It is open to everyone. No embellishments; let the bowl's shape be its main focus. A quick search with Google will set you in the right direction, if you are wondering what an ogee curve is. Wikipidia says: "An ogee is the name given to objects, elements, and curves—often seen in architecture and building trades—that have been variously described as serpentine-, extended S-, or sigmoid-shaped.
Wikipedia
" (my grammar corrector was not happy with the Wikipidia grammar, I left it as I found it)
From a woodturning site, I found some nice drawings:

The diameter of the bowl should not exceed 10 inches.
Your choice of finish.
When submitting your photograph, ensure it is a side view so the curve can be appreciated.
@Bill Boehme
will be checking this tomorrow. Some changes might occur.
And finally, the fine print from the official AAW Forum legal consultants -- Dewey, Cheatum, and Howe:
Only one entry per person and only one photo of your bowl.
Entries must be posted in this thread.
The deadline for posting entries is midnight Coordinated Universal Time (UTC) on November 27, 2022.
As always, this is a turning contest, not a "moldy oldie" photo contest, so in fairness to everybody, make sure your work is something you have made after November 5, 2022.
You may not post any photos of your entry in this month's challenge in any other thread or in the gallery until the voting has ended and a winner has been declared.
Voting will take place from November 28, 2022, through midnight UTC on November 30th. 2022
Solicitation of votes will result in disqualification.
The winner might have to pass a lie detector test before collecting the prizes. Good luck, have fun, make shavings, and let the chips fall where they may!!
When voting begins, you are allowed
two votes
, and once you have voted, you won't be able to go back and change your votes. After you have voted, you can track the vote totals. The voting is secret (just like a real election), so nobody else can see who you voted for (not even the moderators/administrators). The voting will end at midnight UTC on November 28th, 2022. In case of a tie vote, the forum moderators will gather in a virtual waist-deep shavings-filled shop to determine the winner.