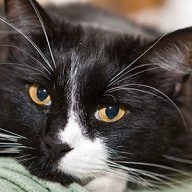 Administrator
Staff member
Beta Tester
Joined

Jan 27, 2005
Messages

11,950
Likes

3,776
Location
Website
Christmas is rapidly approaching and every woodturner needs snowpeople (snowmen, snow beings) to decorate their fireplace mantle and/or coffee table. You can make one snow person or a whole family and it (they) can be any size as long as you are able to turn it (them) on your lathe. Hats are mandatory for any properly attired snow person. You may add any other embellishments (scarves, etc) to dress up your snow person(s).
A few rules:
Your entry must be turned in THIS MONTH (no elderly snow people from Christmas past).
Only one entry per person and ONLY ONE PHOTO of the entry. This is a turning contest, not an old photo contest, LOL. So make sure your work is something you turned for the challenge.
Turnings submitted for the November challenge must be started no earlier than November 2, 2021.
Entries must be posted in this thread.
The deadline for posting entries is midnight Coordinated Universal Time (UTC) on Tuesday, November 23, 2021.
Voting will take place from November 24 through midnight UTC November 30.
The winner might have to pass a lie detector test before collecting the prizes. Good luck, have fun, make shavings!!
When voting begins you are allowed one vote and once you have voted you won't be able to go back and change your vote. After you have voted you will be able to track the vote totals. The voting is secret (just like a real election) so nobody other than you can see who you voted for (not even the moderators/administrators). The voting will end at midnight UTC on November 30, 2021. In case of a tie vote, the forum moderators will gather in a virtual smoke-filled room to sort out the winner.