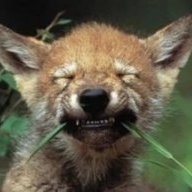 Joined

Jan 13, 2021
Messages

88
Likes

44
Location
I'm in the process of setting up for a new lathe.
I've just bought a Rikon 8 inch grinder and some jigs to go with it, a SuperNova2 Pro-Tek Chuck bundle and a few bowl gouges for different grinds.
Lighting is my next concern.
I've got decent overhead lighting but I find myself not seeing too well on the piece I'm turning.... both outside and inside of bowls and hollow forms. I've spent all afternoon looking at some lathe lights and I am looking for suggestions on what works for you.
Features that I really want to include...
magnetic base
long gooseneck (25 inches or more - the longer the better
bright- lots of lumens for these tired eyes (600 or more)
Mid to High price range
Really good quality build so that I only buy it once
I am leaning towards Woodturner's Wonders at the moment... either the Quasar or the SuperNova but I don't know much about other brands that may be available. Even between these two (same price) The Quasar has 700 lumens but seems more general/broad beamed where the SuperNova is brighter 870 lumens but has a narrower focused beam. I can see the benefits of each but I'm not sure if the Super Nova is as great for general lighting on the outside of a bowl/form. Anyone using the Super Nova on the outside of the bowls please give me your feedback.
Any suggestions are welcome. I've looked at a couple of threads here discussing lighting but mostly overhead and ambient lighting.
Again... maybe there are other options and brands I don't know about so any feedback is welcome.
Thanks
Al in Texas
Last edited: