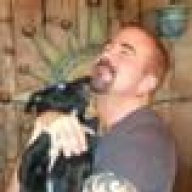 Joined

Mar 19, 2007
Messages

340
Likes

0
Location
All over - some bargains were to be had - copying a post from the WOW site that sums it nicely:


Here is a highly unofficial report on the second week of the AAW POP (Professional Outreach Program) auction on e-bay which ended today (April 23).

Highest price paid was for Graeme Priddle's piece at $3,550 followed my Jacques Vesery/Michael Hosaluk collaboration at $2,750 and Steve Sinner/Binh Pho collaboration at $2,550.

Binh Pho glass piece went for $1,925, J. Paul Fennell's work fetched $1,825, David Ellsworth ash form $1,550, John Jordan's bucket $1,275 and Binh Pho wood piece $1, 050.

Other work in order which went for under $1,000: Joey Richardson ($920), Christian Burchard ($830), Don Derry ($820), Dale Larson ($625), Andi Wolfe ($616), Trent Bosch ($520), Jerry Kermode ($380) and Gorst du Plessis ($280).

Again some great bargains on pieces donated by artists. As John Jordan stated in an earlier post, this was a one time auction to support a rework of the AAW web site, and 100% of the proceeds go for that project. By my count the second week raised $21,466 and the first week $8,136.55. Unofficial total of $29,602.55.