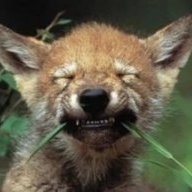 Joined

Jan 13, 2021
Messages

156
Likes

285
Location
Website
I've just bought a couple of 3" and a couple of 6" dovetail rings for my nova chuck. I have only ever made greenwood bowls once turned and allowed to warp while drying. I would like to try twice turning some pieces to elimanate the warping that occurs while the wood stablizes.

Are the rings used to rough turn pieces and left in place while the wood stablizes? I know it may be 6 months or much longer for it to stablize.
This seems like it would be a method to easily remount the piece after it has dried and warped.

My concern is would the screws used to fasten the ring to the blank cause stress and potential cracks into the bowl as it dries. I am leaning towards removing the rings after rough turning and centering the bowls using other methods for the 2nd turning now.

The idea of leaving the rings on the blanks is why I bought the rings but if I am wrong about using them this way I have another question.

How do you use rings?
I have a few ideas beyond turning multiple pieces in a session and swapping them out on the same chuck. I think they would be useful for D.I.Y. jigs.
I know that some use them for the convenience of not having to remove the chuck or ease of mounting the piece to the chuck (versus holding it up and threading it on the spindle).

Any other uses for rings that I am missing?