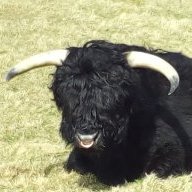 Joined

Jan 29, 2021
Messages

5
Likes

2
Location
I'm looking to upgrade my lathe but can shave nearly $1000 off the purchase price by buying a lathe (Record Envoy) that has a higher minimum speed that I'd like (250 rpm).
I can do this if I can build some kind of finishing machine/jig that will hold a chuck or faceplate and turn slow enough to allow a finish to dry without drips. There are two options that I can think of -- either turning the chuck or handwheel on the lathe, as TheHornedlizardman1 demonstrates here:
Youtube:
View: https://www.youtube.com/watch?v=488QK8aHkKU
or, preferably, a completely separate unit. I don't mind picking up a small 1/4-1/2 hp motor second hand to dedicate to the project. Any advice on how to build or set this up would be appreciated.
(Incidentally I did see David Staeheli's 'anti-gravity' finishing machine tip in the October edition of the
American Woodturner
, and put it to good use on a Christmas ornament. But I'd like to get a beefier set up for large bowls and platters.)