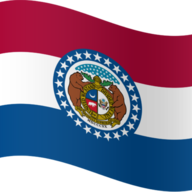 Joined

Apr 17, 2021
Messages

27
Likes

7
Location
As a Jack of many trades and master of so few, I enjoy the heck out of woodfunning. Seriously, how can something so enjoyable be considered work?
Dad bought me my first set of tools when I was 10; not those plastic things we buy 10 year-olds today, but real tools sized for a child's hands, and stored neatly (when opened the first time) in a red steel tool box. The rest is history.
I've piddled at turning several times over the years, first with a Shopsmith MK V, then a Central Machinery mini, and now with a Laguna midi. My bride bought me the Laguna in February, 2021 and it has already gotten more hours of funning than the other two combined, I think. I have, however, consumed every turning video ever posted to YouTube (I'm also known for exaggeration
)
Anyway, I'm here to learn, to help when I can, and engage in idea exchanges with other wood turners.
Sorry, no photos of me or shop, but I'll see what I can do about that. I wonder if there's room to squeeze a camera in there to make the shot.