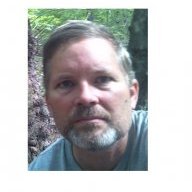 Joined

Feb 12, 2018
Messages

252
Likes

128
Location
Karl -

The only consideration I can think of is - the surface of the cutter arm is ..."corrugated" not flat. If you can create the same corrugations in a homemade cartridge ...it may work. But, getting a good grip on the cutter arm with a carbide cutter - sans cartridge - will be dependent on only the screw thread strength. Sketchy I would think. You may get by with it - if you are very gentle.....I don't know. Just dont screw up your cutter arm in the process....

I have a history of spending $5 to save $1. It did not start that way...but in order to fix what I screwed up...it would end up being more expensive than what I thought was "too much for that little thing" kind of thinking.

Oh - and I know there are several KOAs in TN....but they are usually full of campers and tents. I don't know how Emiliano manages to turn them...but I can't argue with his finished work.
My plan is to use a triangle file to grind the ridges on the bottom of my homemade cartridge that match the Oneway arms. I'm also wondering if this might be a good job for one of those mini lathes on Amazon or eBay. Yes, there goes $5 to save $1 dollar, but then I'll be able to make other fun gadgets with my mechanical engineering son who likes to tinker.
Doesn't hurt to have Emiliano's great reputation and location when it comes to pricing. Keeps my hopes up when I hear of other turners doing well in this craft. Would be nice to make some extra spending money woodturning when I retire.